Our actors come from all over the bay area. Some have been with GibsonHouse for over twelve years now! Each actor offers a unique quality to the team.
Here is a partial list of our performers (in alphabetical order):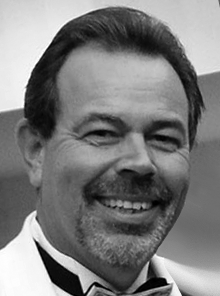 Greg Davis – Greg Davis – A master of improvisation, Greg has been working with GibsonHouse for over eight and a half years and is a favorite of the Murder Mystery clientele. Greg originally started in the field of acting doing voiceovers and commercials and has also preformed in the production of "Fantastics" in Walnut Creek. Greg was introduced to John Gibson of GibsonHouse Mystery Performers in 1996 and has been performing Murder Mysteries ever since. Being a very versatile actor, he has performed such roles and Slim Downe, Sam Shovel, Frankie Marzetti, Ambrose Herringbone, Warren Peeze, Bud Inski, Captain Giovanni, Dr. Beabore, Professor Turnbull, Ari Gant, Marshall Matt Dilling, George Pappinoppolapola, Juan Arnold Tom Ben Harvey Ricardo Jack Tiger Tyme, and many more. Besides being an accomplished actor for GibsonHouse, Greg has also written THREE scripts for the murder mystery noir and has received acclaim for his writing.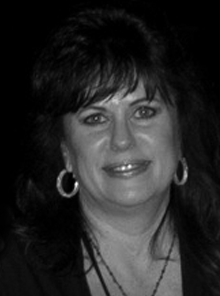 Michelle Davis – With her love of acting, Michelle joined GibsonHouse in 2002. To support her acting habit, Michelle has worked in the relocation industry for over 14 years and is currently employed by Old Republic National Title Company. Her many credits include Miss Kitten, Prudy Frudee, Tillie Gillespie, Barrie Patch, Ginger Snapp, Princess Dorado, Patti Gree, Eli Gant, and Jewel Restorre.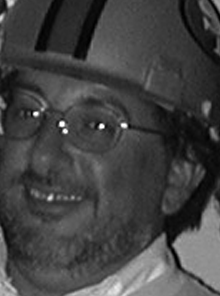 Joe Guistino – He has acted in two dozen theatrical productions since arriving in the bay area in 1989. His memorable roles include Pseudolous in "A Funny Thing Happened On The Way To The Forum", Schmendiman in "Picasso at the Lapine Agile", Jake in "Jake's Women" and Ernie in "Rumors" for which he won a Best Supporting Actor "Artie." He is also a master harmonica player and can be seen playing with a number of bands in the area. He is a motorcycle and car mechanic by virtue of his penchant for old Harleys and early model sports cars, poet, poker degenerate, lover of his beautiful wife, father, water quality guru for a local water utility and event planner for the annual Benicia Mardi Gras Celebration each spring. He has been performing with GibsonHouse since Fall 2002. Despite rumors to the contrary, he has never been a stand-in for Fabio.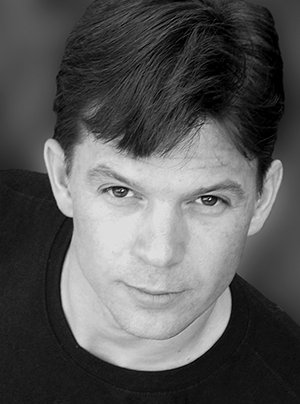 James Koponen
– James has been a bay area actor for over fourteen years now. His experience also spans community television hosting, television commercials and occasional movie work. Along with having authored
A Very Victorian Murder
,
Murder in Space
and
Murder at the KO Corral
, his acting roles include Captain Al Koholic, Joey Marzetti, John Disse, Billy Club, Doodie Frudee, Horace Cope, and Black Eyed Pete. His stage roles include Gaston in
Beauty and the Beast
. Billy in
Carousel
, Bobby Child in
Crazy for You
(Stage 1 Theatre), Scarecrow in
Wizard of Oz
(DLOC), Will Parker in
OKLAHOMA!
(Hayward Little Theatre), Vinnie in
Once Upon a Time in New Jersey
(Las Positas College), Lt. Cable in
South Pacific
(Pleasanton Playhouse) and Lamb in
The Hothouse
(University of London). Aside from performing, James is completing his Master's in English at Cal State Hayward (East Bay). Other hobbies include jogging, piano, French, creative writing and traveling around the globe taking photos of anything that will hold still long enough for a picture. Visit
www.heyjames.com
for more info.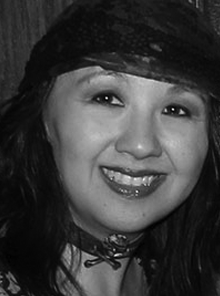 Tina Rena Luisen – Tina has been involved in the theatre for a grand total of sixteen years. She has performed in theatres all over the Bay Area for over 5 years now. Tina has been performing with Gibson House for over 3 years and has enjoyed making audiences happy and glad that they have been a part of the Gibson House Murder Mystery experience.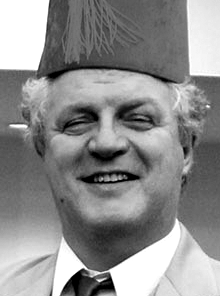 Tony Santucci – Tony's time with GibsonHouse spans many years. He's played a number of roles, including Colonel Saunters, Teddy Bayer, Bill Ding, Chef Fredo, Chef Fettucine Alfredo, and more. In addition to being a GibsonHouse performer, Tony is an attorney by day where he practices law … honestly.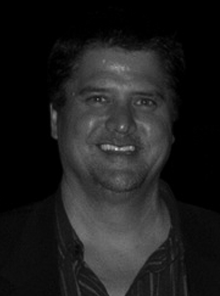 Jeffrey Tan – Jeff has been with Gibsonhouse Mystery performers since 2008. Some of his favorite roles in the Gibsonhouse portfolio include Rudy Frudee in "Murder by Merlot," Joey Marzetti in "Funeral for a Gangster," Oliver Sudden in "Murder by Bingo," Phil O'Sophick in "Murder by Election," and Noah Braynes in "Murder in Morocco." Since 2004, he has performed with several bay area theatre companies including Tri-Valley Repertory Theatre, Douglas Morrisson Theatre, Diablo Theatre Company, Role Players Ensemble and Broadway West to name a few. Jeff's proudest achievement was performing with one of his mom's favorite all time actors Leslie Uggams with Symphony Silicon Valley's 2010 Broadway concert in "Hello, Dolly!" in 2010. By day, Jeff is a financial consultant in the high tech industry.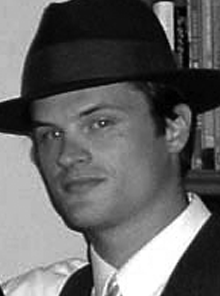 Levi Damione
– Levi has been performing with and representing Gibsonhouse since 2000. He is currently the Los Angeles Regional Director. He can be seen in an upcoming National commercial for DirecTV about their children's educational programming. You may also be able to catch him in the upcoming SciFi Channel movie
Dead & Deader
which stars Dean Cain, Guy Torry and Peter Greene among others. His most recent main stage performance was in the production of Louis Sachar's
Holes
at the Orpheum Theatre in San Francisco. Levi has a Bachelor of Arts in Theatre from San Francisco State University. Levi is particularly honored to have received a Dean Goodman Choice Award "For Outstanding Performance in a Principle Role" for
A Man of No importance
at San Francisco's New Conservatory Theatre. You can visit Levi's website at
www.LeviDamione.com
.